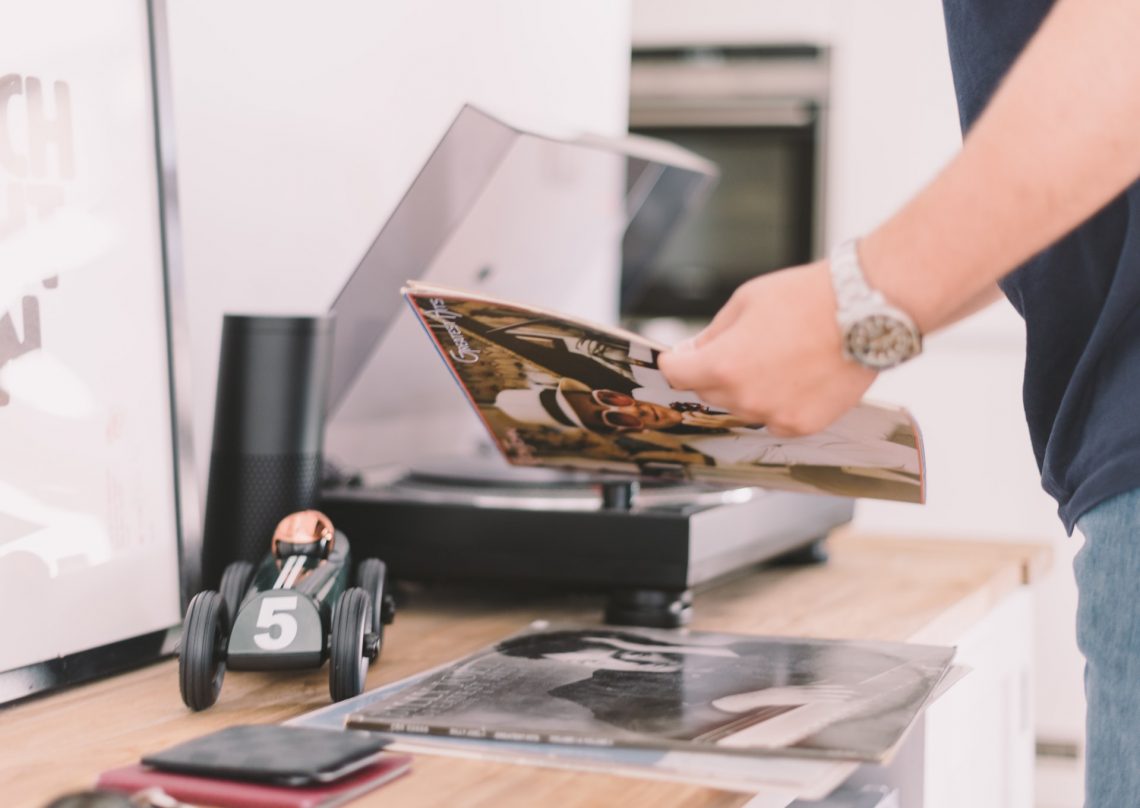 Crossing Musical Genres As An Artist
April 14, 2020
New sound, who dis?
Originally published in Music Voices on Medium on February 6, 2020. It was largely inspired by Ben Lee and the fact that every album he releases is a different genre. There's a Ben Lee album for every mood.
I have a deep respect for musicians who write and/or perform with multiple styles. I might not like the sound of some of them, but I have respect.
Crossing genres indicates talent. Talent is to be admired.
I recently came across a response that Nick Cave wrote to a fan who asked,
With your new sound, you don't fear losing old fans?
Cave's answer begins,
Losing fans is the collateral damage that comes from engaging in music from an artistic perspective, rather than a commercial one. Making music specifically to please fans can be patronising and exploitative. Challenging music, by its very nature, alienates some fans whilst inspiring others, but without that dissonance, there is no conversation, there is no risk, there are no tears and there are no smiles, and nobody is moved and nobody is affected!
Read the rest here.
I like what he says about the artistic perspective. Collateral damage. And, "without that dissonance, there is no conversation, there is no risk."
I appreciate the artistry. I get bored with musicians whose albums all sound the same.
Aerosmith is legendary, and I'm not knocking their talent when I say this: The SNL sketch that parodied their music (Aerosmith's Greatest Hits, 1990–1994) comes to mind when I think of musicians with a consistent style.
(If the embed is broken, click here to go directly to Vimeo.)
"Amazing!" "Crazy Amazing!" "Cryin' Crazy!" "Amazing Crazy Crying"!
Some performers have a consistent sound and style. When you hear a song begin, you immediately recognize their style, and that's okay.
I didn't appreciate Cave until I listened to his most recent piece of Work, and then I heard a few of his albums. His current album, Ghosteen, had a profound effect on me.
Welcome to the Work
Then there are musicians such as Ben Lee. He produces a different sound with every album, and a couple of years after discovering his Work, I am still blown away by this. There's a Ben Lee album for every mood. Some of his releases are concept albums, a term I recently learned, and that basically means an album that tells a story.
Lee's latest record is made up of folky adaptations of indie bands from the 90s. Stream the album free here and compare with originals such as Dinosaur Jr's Get Me, Sugar Kane by Sonic Youth and Speeding Motorcycle by Daniel Johnston.
But, Lee also has the pop-forward Awake is the New Sleep (2016), with its earworms, and Love is the Great Rebellion (2015).
Music touches us where words alone can't.
"Music touches us emotionally, where words alone can't." ― Johnny Depp
Ayahuasca: Welcome to the Work (2013) is trippy and meditative. In this period of transition and rebirth that I feel I'm going through, this album hits me in lots of places with its lyrics and music. (I have never experienced Ayahuasca, though it's on my list.)
It's one of my favourite compilations of his. I sometimes listen when I'm meditating or walking. The song "The Will To Grow" starts with, "Good morning, good morning, welcome to being here." It's often my morning alarm song and works as an affirmation/mantra.
"Song For Samael", from Ayahuasca, sounds like the new age Indian devotional music that I sometimes listen to. In Jewish and Christian tradition, Samael is an archangel of destruction and death, a messenger from God. Interpret that.
The song In the Silence sometimes makes me cry.
In contrast to that is what sounds like an album for children called Ben Lee Sings About Islam for the Whole Family (2017), but also the 2018 B Is For Beer: The Musical, which was adapted from a children's novel. (My inner voice refers to Welcome to the Work as "A is for Ayahuasca")
Huh?? Writing based on whims or mood rather than writing to please fans or be commercially accepted (to borrow from Cave's words up top) is ballsy. I like that.
I have so many questions and didn't want to ask any of them in the brief time that I chatted with him before a show. I introduced myself, provided a gift, and walked away.
Versatility
My appreciation for versatile artists extends past the music industry. When I see an actor, writer or director that I really like, I seek out their other work. It feels like the most respectful thing to do. I don't want to know them from only "that one thing" when they worked hard on lots of other things. I never want to be the person who refers to an actor as his character name. Because this has been on my mind for a long time, I'll give it its own post another time.
Musically speaking some more
Lady Gaga: One of the best performing artists of this generation. I'm one of those who prefers her acoustic work. I'm blown away listening to her sing while she plays the piano. Sometimes that sound makes me cry. Her dance music has grown on me and has its place. Being as adept with electronic dance music and glam-rock as acoustic, Jazz, country and folk is almost unfair. (As in, why is she that good?? Right, because she's a hard worker with talent and vision.)
There is no denying her skills as a singer, actress and overall performer. Remember the rumours about her and Bradley Cooper? Actors act.
Some artists (living and dead) whose style changed over time or who performed a range of styles:
>>Michael Jackson. Chris Cornell. Norman Cook, aka Fatboy Slim (I've listened to his DJ sets for hours and they are amazing). They Might Be Giants (alternative rock and children's music!). Martha Johnson (New Wave with Martha and the Muffins, and children's music!). Queen Latifah. Amy Winehouse. David Bowie. Beck. Led Zeppelin. Jimi Hendrix, one of the best guitar players of all time.<<
We're all multi-passionate
Humans have multiple interests. Humans change their clothing style with the times. Why stay in one lane?
And yet, many do.
I respect artists with multiple interests whose sound evolves. I find musicians who play a variety of sounds engaging. I want to hear what's next! If their sound changes, stays constant and pivots again, that's beautiful too. I don't need to like every song by the artists I enjoy. I don't need to like every performance. Keep me on my toes!
Last week I saw Cold War Kids perform at a mid-sized concert venue. I was only vaguely aware of the band before a friend offered me a ticket the week before. I familiarized myself with their music via Spotify. When the lead vocalist sat down at a piano and played, I exclaimed, "That's a kid who practiced his piano!" Then he returned to the front of the stage.
---
We all go through phases in our lives. 25-year-old you is not 15-year-old you. 40-year-old you is not 30-year-old you. I turn 44 in a few weeks and, as I said, I feel like I've been going through a rebirth. Read back on my posts to read more of that.
We're all living a shared human experience
Music can provide a glimpse into a songwriter's life in which they (ideally) control the narrative. We can live vicariously through the music. I feel like there's an Almost Famous reference in there, but my brain can't quite find it.
We can connect to the love and the loss, to the searching and jealousy and the stories.
There are only so many themes. We're built to experience them. The literary world has is own themes and templates, such as The Hero's Journey, power and corruption, and survival.
The musical world has its own versions. Both share concepts such as love, coming of age, death, peace and war. Music and literature can communicate political statements or act as a form of therapy for the artist and the listener. It's a mutually-beneficial relationship between artists and content consumers.
---
Once again, I've come to the end of a piece of writing without an elegant ending, so I'll close with this quote from Nick Cave, who said this in that same newsletter in response to the second question that asked if he likes Kanye.
Making art is a form of madness.
Making art is a form of madness — we slip deep within our own singular vision and become lost to it.

-Nick Cave


You May Also Like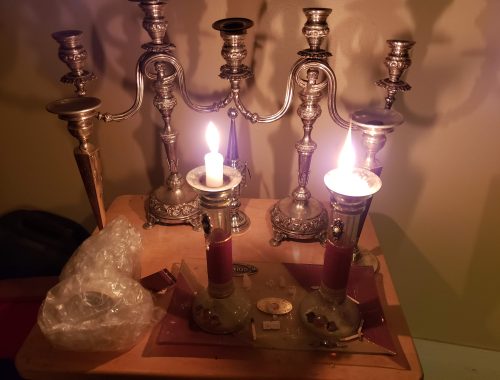 April 13, 2020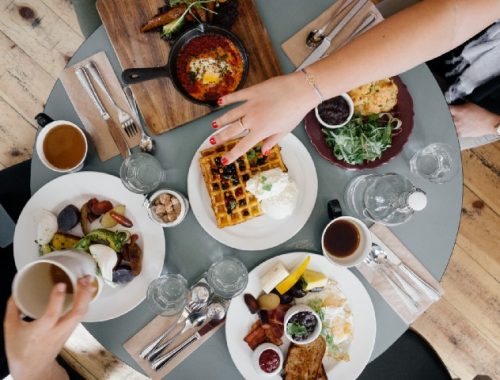 October 27, 2019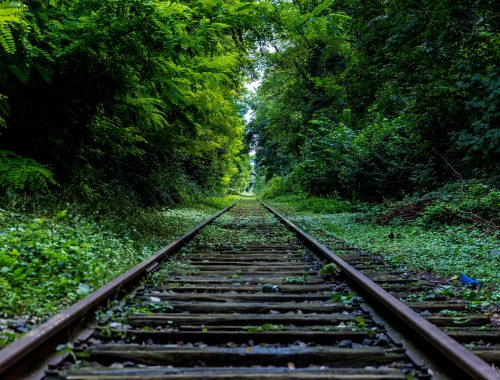 October 28, 2019